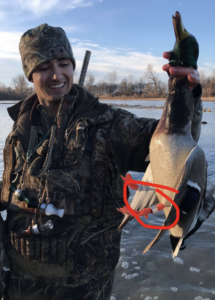 •Guided Duck/Speck Hunt: 
$500 per gun (2-gun minimum)
This is a combo guided duck/speck hunt in one of our proven successful fields. Located in the southern part of Missouri's Bootheel. We are 2-5 miles north of Big Lake Wildlife Refuge. Hunting in a comfortable heated blind &/or pit. A large spread of decoys, and experienced guide escorting your hunt.
Speckle belly geese have become common in Southeast Missouri, and we enjoy hunting them. This guided hunt is a combination with the duck hunt mentioned above.
*Lodging located in our spacious facility that is 5 miles from the blind.  🦆🦆
We work closely with 3 independent lodge owners
*🇺🇲Discount offered to all military/retired or active
* **Hunts without lodging $350...
area hotels will be located in Kennett MO & Blytheville AR 
Conservation season snow goose hunts available. Scheduling days will start NOW!!!!!!!!