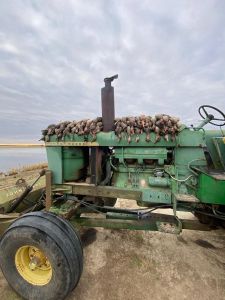 Youth hunt this weekend has really been great. We had several of our pit lease guys bring kids all of which reported limits or close to it. 
  We had my 9 year old & a 11 year old who killed 4 greenheads yesterday afternoon. They missed a few shots & we blew several opportunities trying to get them really close. 
   It was so much fun, and birds were like Flys in and out of the fields. My Arkansas Boys opened up with great success, as you see in the picture included.