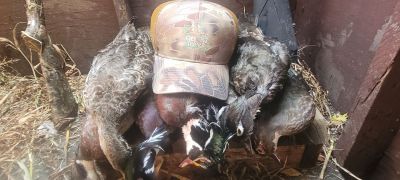 We are pumping water and excited about this year's season. The fields I had available have been leased pending payment. 
I encourage you to book a guided hunt with us. Im looking intoopening up atleast 3 maybe 6 more memberships next season.
Booking a guided hunt would help you get your foot in the door on doing a membership package with me next season.    Or even a seasonal lease If you think that's the route you would wuna go. I will have some of both options next year. But I have a list started of those interested. Either way you'd be glad you got in with out outfit, and I'll be even more happy to meet you all!