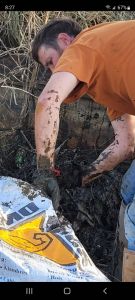 Nine days= Slightly over 200 hours away from opening day of duck season here in Southeast Missouri. 
    I honestly believe this will be a year for the record books. My prediction is that we will discuss the success of this season for years to come.
The amount of time,work, & money spent in preparation for 2022-23 waterfowl season has exceeded my expectations. Killmoducks has turned almost every dollar and put it right back into building a true waterfowl empire. One that stands in a class of our own. 
Guys if any of you are reading this & are considering getting on a hunt with us. Do yourself a favor & GET ON OUR SCHEDULE. I promise you will be glad you did.