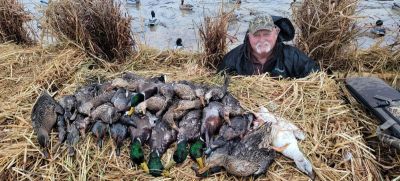 December is a month that many of us have been patiently waiting for. I however have been working hard in preparation for this month to arrive. 
   The name KillMOducks is not JUST a guide service or hunting club. We established a real reputation! This is our home. Southeast Missouri isn't just a place we come spend 60 days & leave like most all of the other outfitters in our area do! We work this ground & love this soil more than anything! 4th generation farmers working & hunting the same dirt our great grandparents did. 
 If you want a REAL homegrown experience & are looking to shoot birds in the bootheel of Missouri. KillMOducks LLC is the only place to hunt! We do not offer luxury lodging & we aren't going to rubb your feet after the hunt.
I can guarantee you that your experience will be lasting, and we can share contact information with clientele all across this country who will stand behind what we offer! Give us a chance all we need is 3 days to proove we are what you see!