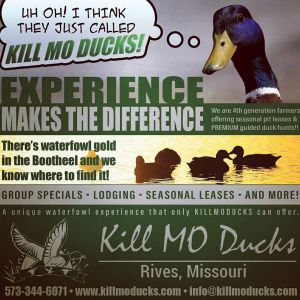 Dunklin county has always been a hub for waterfowl. We would kill ducks when I was really young by hunting in old sloughs or if it rained a lot we could hunt the deeper part of certain fields. But this all changed in the early to mid 90s we started farming rice and things have never been the same since.. 
What these ducks do set on Big Lake feed off of our rice fields which are less than two or three miles away. This is where I was born and raised I have the experience we have the locations we do not have the pressure like other places do . Come hunt with us we would love to have you. 
What some outfitters do is come in and lease a pit for the season maybe two and they'll guide out of that pit or those two pits everyday. Some of these outfits are actually leasing pits from my dad or myself. 
I'm able to save several fields not just one or two I keep a rotation of fresh fields for my clients and we save the best for our clients..